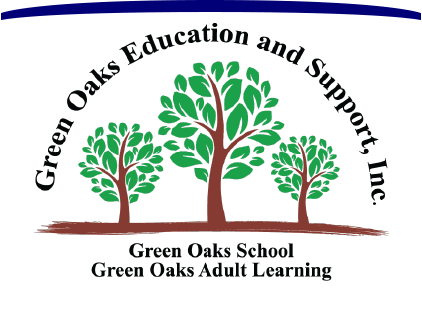 One of a kind
Green Oaks Life Prep
We are excited to announce that Green Oaks Life Prep opened on the campus of Arlington Baptist University on August 10, 2020. Life Prep students live in the dormitories on the ABU campus and participate in all campus activities. For more information, please email lifeprep@greenoaksschool.org.

Why Green Oaks Life Prep?
Life expectancy for people with intellectual disabilities has increased dramatically in recent decades. For example, the average age for people with Down syndrome in 1983 was 25; today it is 60 years.
According to recent statistics, 34% of people with intellectual disabilities as employed and only half of those are employed competitively. Many desire to live as independently as possible in their communities. How do we prepare them for these new life goals?
At Green Oaks, we believe that a college-like environment where individuals are intensively trained and prepared for productive, independent lives is the missing piece in the spectrum of opportunities.
Our solution is Green Oaks Life Prep, a three year program where students will develop personalized independence, receive specific vocational training leading to employment, grow in faith, and become contributing members of an inclusive society.
Independent Living
Year 1: Directed teaching and supervision of all independent living skills
Year 2: Minimizing support with direct supervision
Year 3: Individual apartments for two students with a complete kitchen. Close proximity for support, if needed.
Employment
Years 1 and 2: Intensive hands-on training in the area of study (Culinary Arts/Hospitality or Horticulture) chosen during their first semester
Year 3: Hands-on internship in the community leading to gainful employment
THANK YOU
The Amon G. Carter Foundation
The Arlington Tomorrow Foundation
The Ryan Foundation
for their support in making Green Oaks Life Prep a reality!