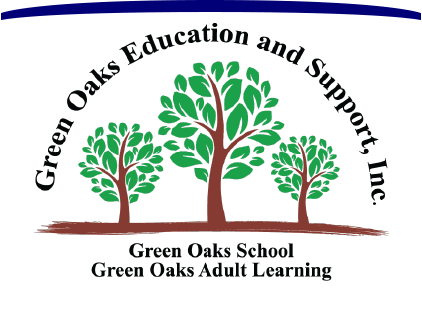 One of a kind
Green Oaks Life Prep
COMING SOON!

Why a higher education program for people with intellectual disabilities?
1. Expectations for people with intellectual and developmental disabilities (IDD) are much higher than they were in the past.
2. People with IDD can have jobs, decreasing the level of need for government financial support.
3. People with IDD are the future homeless.

They are now outliving their parents.

They can have the ability to live more independently if given the tools and the opportunity.
The Mission of

Green Oaks Life Prep
is to equip students with intellectual disabilities to live meaningful and purposeful lives that are

rooted and established in Jesus Christ.

Students are provided the opportunity to
1) develop personalized independence;
2) receive specific vocational training leading to
employment;
3) grow in their
faith

as they deepen their relationship with Christ and live as disciples for Him; and
4) become contributing members of an inclusive
community
.
Foundation I:

Independence
Year 1:

Dormitory-style buildings with two students sharing a room.

Common kitchen and laundry.

Directed teaching and supervision of all independent living skills.
Year 2:

Continued dormitory living with two students sharing a room.

Common kitchen and laundry.

Additional meal-planning and preparation responsibilities.
Year 3:

Individual apartments for two residents with a complete kitchen.

Close proximity for support, as needed
Foundation II:

Employment
Education (three years of intensive hands-on training) leading to gainful employment in these two areas:
1.

Hospitality/Culinary Arts
Potential future areas of study include Office Skills, Animal Care and Child Care.
Bible lessons and studies; church attendance in the community on Sunday mornings; discipleship training; helping students develop a biblical worldview; service learning.
Local concerts; church involvement; activities with students from other colleges (UTA, etc.); Unified Special Olympics; internships, etc.
Participate in our Capital Campaign

Connect us with potential community partners

Follow Green Oaks School on Facebook

Share information about our programs with others

Invite others to our Information Meetings

Host an Information Meeting
For more information, contact 817-861-5000 or info@greenoaksschool.org:
Jean Jewell, Executive Director

Leigh Weedman, Director of Education