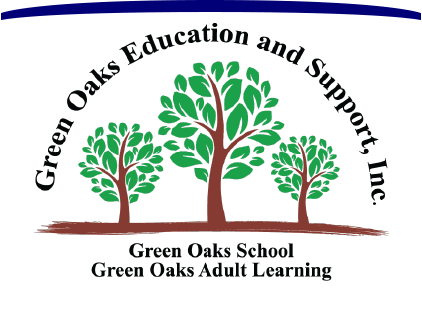 Preparing for fully included lives.
Green Oaks Life Prep
Life Prep is a three year higher education program for individuals with intellectual disabilities. The goal of the program is to prepare students to gain competitive employment and to live as independently as possible. Students receive intensive vocational training in the fields of Culinary Arts/Hospitality and Horticulture. Direct teaching and supervision begins in a dormitory setting with support being minimized as skills are gained. In year three, students live in an apartment and work in an internship, with support provided as needed.
Green Oaks Life Prep Mission Statement
The mission of Green Oaks Life Prep is to equip students with intellectual disabilities to live meaningful and purposeful lives that are rooted and established in Jesus Christ. Students are provided the opportunity to
1) develop personalized independence;
2) receive specific vocational training leading to employment;
3) grow in their faith as they deepen their relationship with Christ and live as disciples for Him; and
4) become contributing members of an inclusive community.
WHO?
Green Oaks Life Prep is for individuals aged 18 and older who have a diagnosed intellectual disability and have completed their secondary education. They must be able to manage self-care skills with no attendant help and have minimal medical needs. Candidates should have a desire to live and work independently and a family that supports that goal.
Where?
During years one and two, Life Prep students live in the dorms at Arlington Baptist University, just three miles from the Green Oaks campus. Classes are held at Green Oaks using the commercial kitchen and educational garden at the facility. Life Prep students attend chapel at ABU with the ABU students, have ABU ID cards and have full access to all ABU facilities and activities. Green Oaks provides all staff for Life Prep students. For the third year, students live in apartments that are on the Green Oaks campus where they practice the independent living skills they learned during the first two years.
When?
Life Prep follows the ABU academic calendar beginning in mid-August and ending in mid-May.
How Much?
Tuition for Green Oaks Life Prep for the 2023/2024 year is $38,500. This includes tuition, room and board, and all materials and fees. Green Oaks is currently accepting payments through HCS and CLASS.
Upcoming Information Meetings
<h3 style="text-align:center;">Information meeting &amp; tour</h3><p style="text-align:center;"><strong>Wednesday, February 22 @ 1:00 p.m.</strong><br>500 Houston Street<br>Arlington, TX &nbsp; 76011<br>Hear a presentation about the program, then tour the Green Oaks campus and the ABU campus.<br>RSVP to <a href="mailto:lifeprep@greenoaksschool.org">lifeprep@greenoaksschool.org</a> and let us know how many will be attending with you.</p><h3 style="text-align:center;">Information online Meeting</h3><p style="text-align:center;"><strong>Thursday, February 23 @ 7:00 p.m.</strong><br><br>Can't make the in-person meeting but want to learn more? &nbsp;Join us on ZOOM.<br>RSVP to <a href="mailto:lifeprep@greenoaksschool.org">lifeprep@greenoaksschool.org</a> and we'll send you the link.</p><p style="text-align:center;">&nbsp;</p>