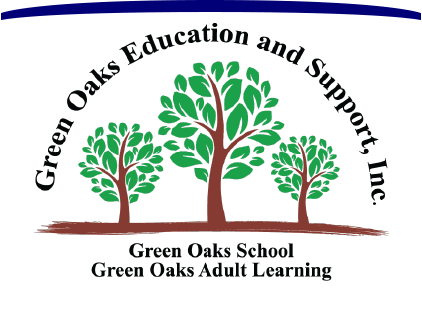 Preparing for fully included lives.
News/Events
"Pie It Forward"
Brett, one of our Green Oaks Life Prep students, is currently doling his internship at Buttermilk Sky Pie Shop at 1707 N. Collins St. in Arlington. He is doing a fabulous job and we appreciate the opportunity that the shop has given him. Management reached out to us about making Green Oaks the recipient of their "Pie It Forward" fundraiser for the month of November. They will be offering a special flavor, Cranberry Walnut, and Green Oaks will receive a portion of the proceeds for each of this pie that is sold. This is available in November only!
The Cranberry Walnut pie is a room temperature pie that is perfect for gifting because it can be shipped through their store via online orders. This flavor will be featured for the entire month of November. Please consider sending one of these pies to friends or loved ones for Thanksgiving. Or, buy a pie for your "Friendsgiving." It is also a great time of year for corporate giving. Thank your customers with a pie!
To purchase your pies, visit the store on N. Collins Street or use this link to order: https://www.toasttab.com/buttermilk-sky-pie-shop-arlington/v3/?mode=fulfillment