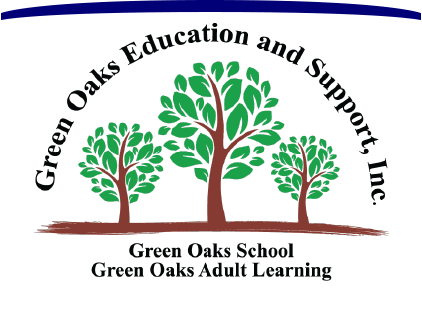 Preparing for fully included lives.
Ways to Give
We are fortunate to be in the center of the Arlington Entertainment District and to be surrounded by wonderful local businesses, schools, and churches. Due to the grace of God, we are constantly expanding and improving our programs and we are grateful for support from the community, whether it be financial, volunteers, in-kind donations, and/or prayers.
Ways to Support Green Oaks
Cash Gifts:
Cash gifts help provide an education that lasts a lifetime. Make a secure online donation today or mail a donation to Green Oaks School, Attn: Jean Jewell, 500 Houston Street, Arlington, TX 76011.
Corporate Sponsorship:

Support our annual Gator Gala or Gator Golf by becoming a sponsor. There are several levels of sponsorship available for our annual events. Each type of sponsorship is designed with a range of marketing benefits that are customized to support businesses and their goals. To discuss sponsorship opportunities, please email Info@greenoaksschool.org or call 817-861-5000.
Employee Matching Gifts:
Ask your employer about Employee Matching Gifts. These donations a company makes to match its employees' charitable contributions can increase the impact of your gift.
Gator Gifts:
Shop at our Gator Gifts store to purchase student-made items such as sugar scrubs, lip balm, candles, wooden Texas flags, beaded crosses, and much more.
In-Kind Gifts:
In-Kind gifts are contributions of goods and services rather than a monetary gift that are given to meet the needs of Green Oaks.
Volunteer:
Give your time as a volunteer. Our students and staff love having volunteers during the week in the classroom. We also appreciate the help of groups participating in work days on the weekends, planning activities for our students, or completing projects to better the Green Oaks campus.
**During COVID-19, we are temporarily suspending volunteer opportunities.
Wish List Donations:
We are always in need of the following items on our Wish List.
White and color copy paper

Plastic forks, spoons, & knives

30 or 33 Gallon Trash Bags

White and color cardstock

Green Oaks School qualifies as a non-profit charitable organization as described in section 501(c)(3) of the Internal Revenue Code and contributions are tax deductible to the extent the law allows.