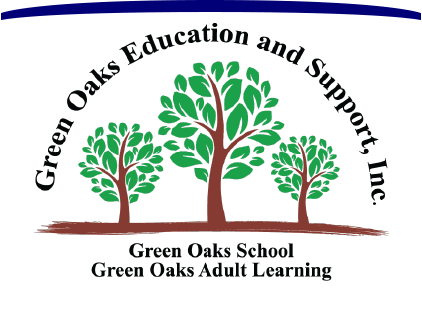 Preparing for fully included lives.
Green Oaks School
Youth Education

Green Oaks School is a Christian-based school for individuals with Down syndrome and similar intellectual or developmental delays who do not have serious medical involvement or significant behavior challenges.

The primary focus of our school is to teach at the level of ability and interest of our students. We offer math, reading, writing and basic social studies. In addition, the students receive instruction in fine arts, computer skills, daily living skills and physical education. Our students are afforded the opportunity to develop life-long friendships and often make great social gains in addition to academic growth.

Our classes are determined using age, developmental level and social considerations. The following are some components of our program:
Individualized Educational Plans

Ratio of staff to students averages 1:4

Community-Based Instruction

Physical and health education

Speech Therapy with multiple components

Occupational Therapy

Transition / Vocational Program

Academics

Work-readiness, Life and Social Skills

Summer camps and activities

Bible studies

Vocational training in the community and on campus

Inclusive opportunities with other private schools, homeschool students, college students and local businesses

Please call the school to schedule your personal visit to learn more about the unique Christian program offered by Green Oaks School.