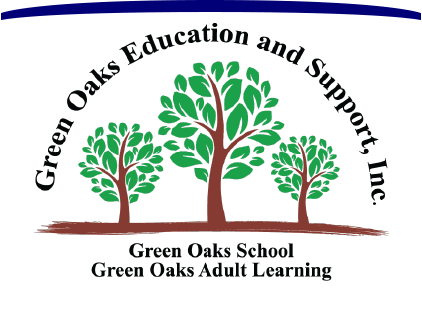 Preparing for fully included lives.
Community Partners Program
AmazonSmile is a simple and automatic way for you to support Green Oaks every time you shop, at no cost to you. Click the AmazonSmile logo above to shop and support Green Oaks at the same time. The AmazonSmile Foundation will donate 0.5% of the purchase price from your eligible AmazonSmile purchases. The purchase price is the amount paid for the item minus any rebates and excluding shipping & handling, gift-wrapping fees, taxes, or service charges.
Clipping Box Tops is an easy way to help earn cash for Green Oaks. Each one is worth 10¢ for our program! Just look for the pink Box Tops on hundreds of products. All you have to do is clip them and send them to Green Oaks. For more information on Box Tops, including a list of participating products, go to BTFE.com. Be sure to sign up as a member (it's free!) so you can check out our earnings details and get access to coupons and bonus offers.

Green Oaks can receive 5% back in credit for FREE supplies with your purchase of qualifying products. Every time you shop at Office Depot®, remember to give our school ID number, 70207576. You can also use this ID when you shop online at www.officedepot.com or when calling 1-800-GO-DEPOT.