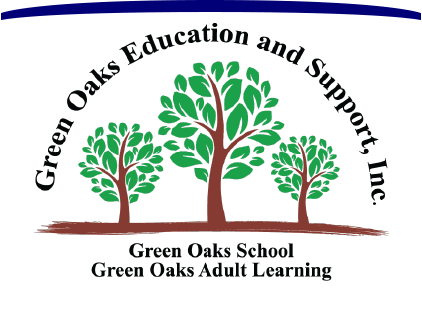 One of a kind
GOAL Summer
GOAL (Green Oaks Adult Learning) is pleased to offer a full summer program that has the flexibility to fit any need and schedule. While GOAL is offered year-round, it is possible to register just for the summer.

Our program consists of three modules. You may choose one or two modules each day, up to ten per week.
Module I: Foundation 8:15 a.m. to 1:30 p.m.
Module II: Thrive 1:30 p.m. to 5:30 p.m. (pick up at any time)
Module III: Pathway 12:00 p.m. to 5:30 p.m.

Each module is available Monday through Friday. Foundation may be chosen alone or in combination with Thrive. Pathway cannot be combined with Foundation.

GOAL is available throughout the summer except the weeks of June 3, July 1, and August 12. Families may register for all weeks or select weeks as desired.

Application Fee $75 (one time only)
Summer Only Enrollment Fee* $50 (non-refundable)
Schedule Change Fee* $25 (non-refundable)
*Due for schedule changes after the initial schedule is chosen.
Weekly costs vary based on enrollment. The cost can be as low as $35.00 a week for one module to $250.00 for full time enrollment. While some families will pay through private funds, a significant portion of the fees may be covered by a Medicaid Waiver Program (HCS, TxHML, CLASS, etc.) Because there are a variety of part time options available, each family will be able to create a program within their budget.

*Please note, individuals over the age of 22 are eligible for our GOAL summer offerings only.

Click here to request information for GOAL Summer 2019 or call the office at 817-861-5000.