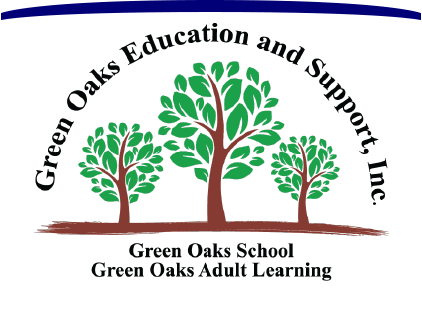 One of a kind
GOAL Teen & Adult In-Person Summer
Teen and Adult In-Person Summer Program

GOAL is pleased to again offer a flexible, full summer program. While GOAL is offered to adults year-round, it is possible to enroll just for the summer. Individuals age 13 and older will be considered for admission only during the summer. Individuals do not need to be enrolled in Green Oaks programs during the school year in order to participate.
In addition to much of our familiar programming, Summer 2021 will revolve around two main themes. In June, Lava Lava Luau will have participants exploring through a week filled with music, games, Bible discover, crafts and science activities. We will learn about having fun in the sun, sea and sand. In addition, we will be learning about emotions. During our fun week at the Lava Lava Luau, we'll see what God's Word says about anger, sadness, jealousy and frustration, and learn how we can respond to others who may be feeling these emotions as well.
During July and August, we will "travel" to Japan to learn all about the Summer Olympics and Japanese culture. We will combine the concepts of working hard to become a champion athlete with being our best for God as we run the race of life.
Other courses offered during GOAL Summer include FACTS (life math), Literacy, Bible, Health & Wellness, and more.
WHEN: GOAL Summer is available in June, July and August EXCEPT for the weeks of May 31-June 4 and July 5-9. The last week that GOAL Summer will be offered is August 2-6.
COST: The total cost for GOAL Summer can range between $70 and $250 per week, depending on the schedule chosen. Families may private pay or access funding through HCS, TXHmL, CLASS or MHMR.
FEES: For those new to GOAL there is a one-time $75 application fee and a $50 summer enrollment fee.
The GOAL program consists of three modules. You may choose one or two modules each day, up to ten per week for full time.
Modules offered are:
Foundation 8:15 a.m. to 1:30 p.m.
Thrive (add-on to Foundation) 1:30 p.m. to 5:30 p.m. (Note: Students may be picked up before 5:30 p.m.)
Pathway 12:00 p.m. to 5:30 p.m.
The following schedules are available:
Two days per week (Monday and Friday)
Three days per week (Tuesday, Wednesday, and Thursday)
Full Time (Monday through Friday)