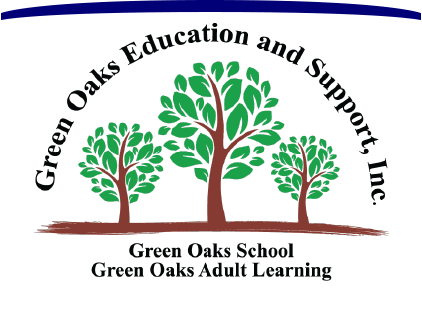 One of a kind
Gator Blog
September 30, 2019
The month of September has been a great time to worship our Lord and Savior at Green Oaks Education and Support. The students and participants have enjoyed giving their hearts to God in worship and service. Special thanks to Dr. Barry Creamer, the president of Criswell College for sharing the Word at WOW how God created everything and wants us to give Him all the praise, which goes with our Bible verse of the month Psalm 148:5. Green Oaks Education and Support was also blessed by Charlie Pannell, David Potts, Valerie Morse, and Marla Johnson from First Baptist Arlington with their musical talents.
The verse of the month for the August WOW comes from Psalm 119:11, "I have hidden your word in my heart that I might not sin against you." This verse is from the longest Psalm in the Scriptures. This Psalm emphasizes the importance of studying and understanding God's Word and applying it to our lives. 2 Timothy 3:15-17 emphasizes that the Word of God is how the Lord has decided to communicate to us and that according to verse 15, it is what gives us the knowledge we need to come to saving Grace in our Lord Jesus Christ. Because of this, it was important to teach the students why we memorize the Word so that we can understand what Jesus Christ has done for us. All of the students got a chance to put this method into practice by memorizing Psalm 119:11, and they understood that Scripture teaches that Jesus loves us and that love is to be shared with others (John 3:16). All of GOS and GOAL this month showed love to others by serving at Mission Arlington and Hearts and Hands, and by making one of our staff members, Mr. Ken, cards and a video to show him that we love him and miss him.
I would like to give a shout out to one participant in particular who has demonstrated God's Grace and love. This week one of the participants was having a rough day and got his feelings hurt by someone. He came to talk to me about the situation, and before I could give him any advice, he stopped himself and said: "It is okay because Jesus loves me and that is all that matters." This great testimony came from a student who understood that God's Word teaches us that God certainly does love us and that He is taking care of all our struggles, so all we need to do is have faith and trust in His Word. (Matthew 18:2-4).
In conclusion, I hope as you read this that your heart is warmed by the love and passion that the students and participants at Green Oaks have shared. If you don't know Christ as your Savior, I encourage you to read the Scripture to see how much Jesus Christ does love you (John 3:16). "Now may the God of hope fill you with all joy and peace in believing, so that you will abound in hope by the power of the Holy Spirit." Romans 15:13
August 21, 2019
Welcome to a new year here at Green Oaks Education and Support! This year is a new year to celebrate the blessings and treasures that God has bestowed upon us. Our theme this year is "Dancing Through the Decades" as we celebrate our 20th anniversary. God has blessed Green Oaks Education and Support over the years as our Green Oaks family has grown into what we are today. We have seen Green Oaks grow from a small portable building to the building we are in today, and we also look forward to the future of Green Oaks with the Life Prep program.
To showcase what we are about at Green Oaks and to accompany our theme "Dancing Through the Decades," we have decided to pick our verse of the year from the Book of Psalms. Let them praise His name with dancing and make music to Him with tambourine and harp. (Psalm 149:3). This psalm is a song that calls the people of Israel to praise God for the victory that He has given them. God has given us many victories that we can be grateful for and give Him glory for, especially here at GOES. Last year we started a new monthly worship program called WOW! (Worship on Wednesdays!). WOW! easily became a testament to what the Lord is doing through the lives of our students and participants. I personally got the opportunity to watch our students give praise and honor to the Lord as they worshiped Him in many ways: some danced, some sang, some gave praises and prayers to Him. I could see the joy and love that each person had during this time of praise. That is why it is our purpose this next year here at GOES to be intentional with our love for the Lord and outreach for others, including our staff, students, and participants. We will dance into the new year and give honor to our Lord by studying the Psalms each week with the students and participants during Bible study time. Each month we will post a new blog with the Psalm of the month and show how our students are growing in their relationship with Jesus Christ their Lord. We will also show how they are reaching the community and others for Christ.
Ultimately our goal is for everything we do at GOES to bring glory and honor and praise to God (1 Corinthians 10:31). This past week during professional development, the staff demonstrated this by working together in small groups to understand our mission statement and faith statement. Again, we desire to serve all of our students and participants and to be a light to them so that they can be a light to others.
Finally, Psalm 149:3 reminds me of the great victory that we have in Jesus Christ when we put our trust in Him (John 3:16, John 16:33). Starting this new school year, we will strive to show others that GOES is a true blessing from the Lord and that He wants us to share all the great things He is doing through GOES.
Now to Him who is able to do far more abundantly beyond all that we ask or think, according to the power that works in us, to Him be the glory in the church and in Christ Jesus to all generations forever and ever. Amen. (Ephesians 3:20-21).
All Posts